Products for extravagant pleasure!
Our philosophy: Unique & special
Is it all a question of the material? Not only. But that's how it all started. When we decided to develop a brand that focuses exclusively on toys made of glass, we had several things in mind: First, the aesthetics. On the other hand, the added value of the material, which should not be despised.
Glass plays a far-reaching role in eroticism. How so, you ask? Well, then just think about a successful foreplay that doesn't just begin in bed, but at the table: with a carefully and passionately prepared menu. Of course, a fine drop should not be missing. The noble drop is not served in a thick juice glass, but in a noble crystal that is slowly brought to the lips. Maybe covered with a sugar rim too, maybe chilled out of the fridge. You see, glass can be very sexy.
And as a toy, it's even a bit sexier. And because "sexier" wasn't enough for us with regard to a high-priced brand, we added "unique": Every toy from JOYRIDE Premium GlassiX is handmade. Neither is exactly like the other. Of course, the models are based heavily on the specifications of the respective design - but here, too, it's the small difference that makes the difference. A nub that is maybe a millimeter or two higher, a degree more in the curve... It goes without saying that the toys are guaranteed to be unbreakable. After all, we take our quality standards more than seriously.
With JOYRIDE Premium GlassiX, ST RUBBER offers unique pieces, especially for lovers of elegant extravagance. Whether boldly cold fresh from the freezer or pleasantly warm as part of bathing fun - JOYRIDE Premium GlassiX seduces with its feel, look and a stylish extra portion of pleasure.

JOYRIDE product categories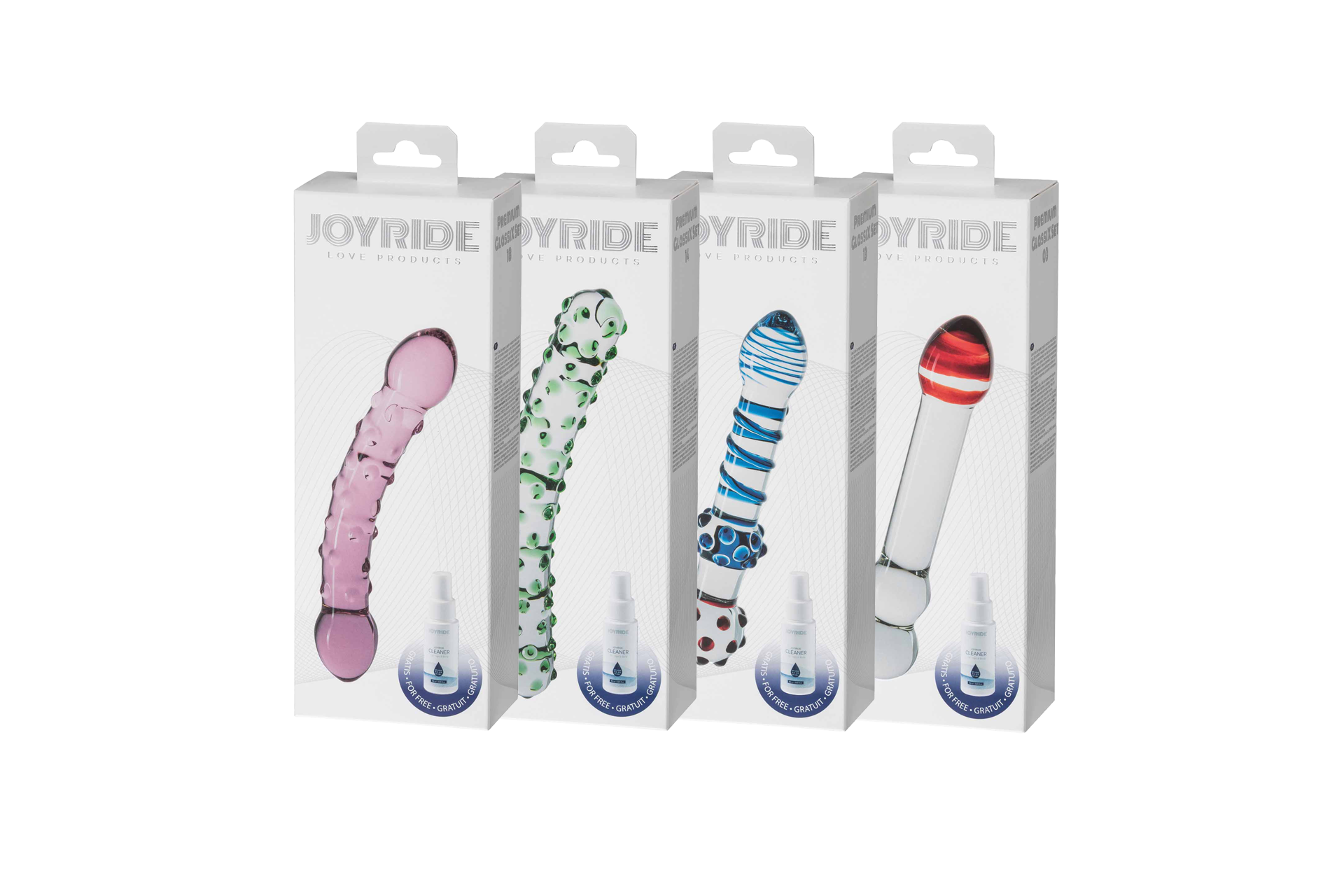 Strong selling & high-quality packaging
All JOYRIDE products are sold in high-quality, sales-boosting packaging with a grandiose design. In addition to different languages, the packaging offers a great unpacking experience with an impressive feel!
SIGN Award 2017
Best Glass Collection: JOYRIDE