Double pleasure for him and her
Our philosophy: quality and service - a perfect couple
"Lonely together? Not with us!" Of course, strictly speaking, this statement can be applied to all sorts of toys. After all, people have always liked to add a toy to give the tryst a certain kick. Vibrators, dildos or plugs - all popular accessories when it comes to letting something more than just the "personal equipment" play a role in love.
Our goal in creating the BeauMents brand was to take toy-loving couples to the next level. A level in which toy enjoyment is not split into an active and a passive part as usual. A level in which the pleasure is increased together, with each other and in each other. With BeauMents DOPPIO and BeauMents JOYRIDE, we have developed innovative couple toys that are twice as much fun together: for him and for him, at the same time. In excellent quality, attractive design, easy to use - and all this with the usual attractive price-performance ratio that characterizes ST RUBBER.
That tingles quite a bit, and that's exactly what it should be. The great appeal that DOPPIO and JOYRIDE find speaks for itself. In any case, we are glad that so many couples remained curious - that makes the development of further BeauMents products extremely attractive for us. So stay tuned for what the future holds for BeauMents.

BeauMents product categories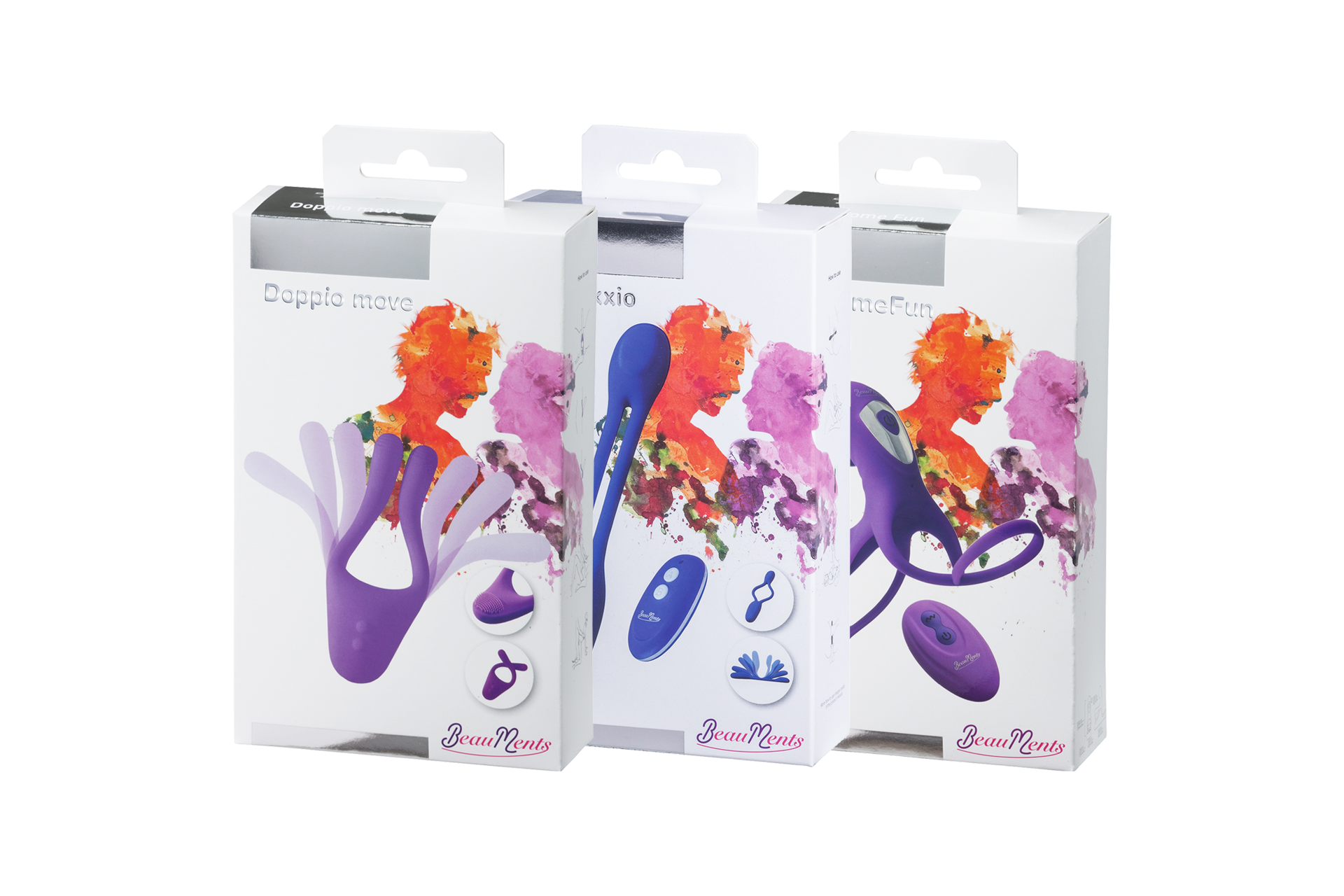 Strong selling & stylish packaging
All BeauMents Lovetoys products are sold in sales-boosting packaging with a unique design. In addition to different languages, you will of course also find how-to-use pictures on the packaging. The unpacking experience is rounded off with an impressive feel!
EAN Erotix Award 2018
Most innovative new toy 2018: Flexxio by BeauMents
EAN Erotix Award 2019
Most innovative new toy 2019: Doppio Move by BeauMents
SIGN Award 2021
Best Couple's Line: BeauMents
EAN Erotix Award 2022
Product Line of the Year, Couple Toys: BeauMents